XpressBadges - Laser
Higher resolution XpressBadges for a more durable, plastic tag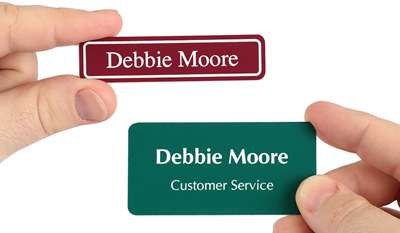 • Laser engraved, with square or rounded corners. A longer lifespan, so you won't need to replace them for your long-term employees.
• A wide range of options, in 4 sizes, and 30 different colors.
• Choose a standard or framed border, and pick from a variety of fonts.
• Then, choose a back fastener for your badges.
More Name Badges
(109294)
Customer Reviews